Toledo Beach Marina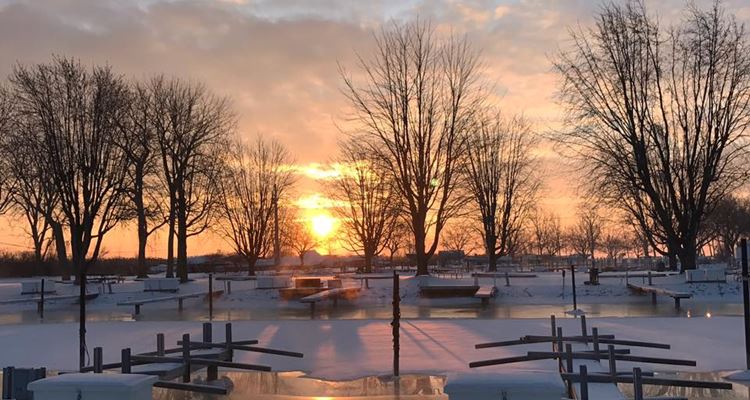 About
Serving the southwestern waters and neighboring islands of Lake Erie, Toledo Beach Marina is a full service facility with 550 deep-water boat slips and service for "Rack n' Launch" storage. The Marina is nestled in a naturally protected harbor surrounded by untouched green space on 250 acres of land.

Located in Monroe County Michigan, Toledo Beach Marina offers family friendly amenities which include a heated swimming pool, playscape, picnic areas, laundry facilities and a whole host of conveniences you've come to expect from a full service marina.

The nostalgic beginnings of Toledo Beach Marina date back to the 1920's when it was an amusement park, attracting visitors for its sandy beaches, dance hall, picnic grounds and amusement rides. Dredged and converted to a marina in 1962, Toledo Beach has undergone many changes, but none more important than the partnership formed with Jefferson Beach Marina in 2011.
Amenities
Laundry
Marine Store
Picnic Area
Pool
Pump Out
Restaurant
Security
Showers
Additional Information
Public Listing
Slips: 550
Boat Size: 24ft-85ft