Madeline Island Yacht Club Inc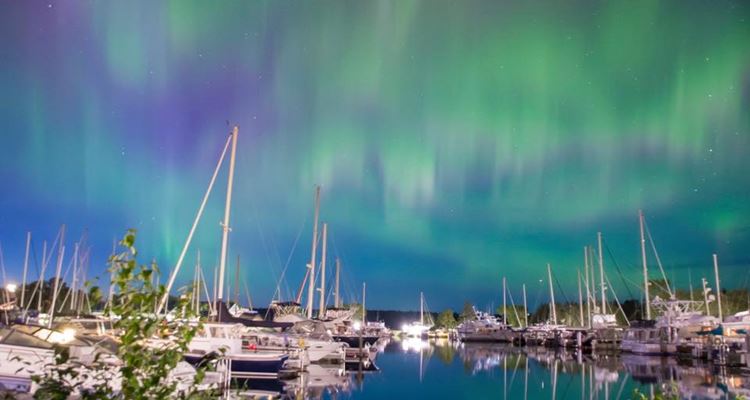 About
Madeline Island Yacht Club is a full-service marina located on Madeline Island, one of twenty-two luxuriously green islands resting in the cool, clear waters of Lake Superior off the tip of northern Wisconsin. Our lovely and protected location is perfectly situated for easy access to the beauty of the Apostle Islands National Lakeshore.

When you dock at our marina, you also have easy access to the unique pleasures of our island — just a short walk away. Stroll the sidewalks, gaze out over the bay, and feel the island breezes. Visit a restaurant for lunch or dinner, or get a "to-go" for a picnic in the park. Have an ice cream cone. Stop and chat with your friendly neighbors. Take in an art opening or watch a craftsman at work. Enjoy a local band or sidewalk musician. Sample wares at the farmer's market or one of the island festivals. Study artifacts spanning centuries and cultures in a small jewel of a museum, or visit an old island schoolhouse. Explore the library. Attend services at an island church. Hike a wilderness trail. Play a game of tennis, or take a dip in a pool. Enjoy a round of golf on a Robert Trent Jones designed course. Rent a bike, moped, kayak, canoe, or paddleboard — expand your exploration of the island's forests, trails, lagoons, cliffs and beaches. At evening's end, relax, have a drink and enjoy a glorious sunset!

Make Madeline Island Yacht Club your headquarters for Apostle Islands visits. Better yet, become a member and enjoy all the extras our Club offers for your boating pleasure and convenience! Visit once... hooked for life!
Amenities
Diesel
Gas
Laundry
Marine Store
Pump Out
Showers
Wifi